The British Club Bangkok was founded in 1903 and moved to the present site in 1910 when the Club's classic Clubhouse was built in 1910. The original eight tennis courts purchased in 1919 were reduced to four when the a 'state of the art' Swimming Pool was built in 1965.
In 2016, the General Committee judged that it was time to upgrade all poolside facilities to 21st century standards and envisioned developing complementary activities either side of the driveway; a modern, resort-style, family/sports facility around swimming pool with more formal drinking, dining, entertainment, and meeting facilities in and around the Clubhouse: Modern active lifestyle one side of the driveway; more classical, traditional lifestyle the other.
In 2018, the Silom Wing was opened by H.E. Brian Davidson, the then British Ambassador, and featured a children's swimming pool, a shaded playground with trampoline and an outdoor family seating and eating area, called 'Sails'. It included, as well, the Kid's Stop, an air-conditioned family activity room with soft play area; and two international standard glass-backed squash courts with a pleasant viewing area.
In 2022, heavily delayed by Covid-19 pandemic, Phase 2 was opened by H.E. Mark Gooding OBE, the British Ambassador, and featured new changing rooms, massage rooms, a kitchen, and an informal outdoor 'Sala' on the ground floor, with lift access to a large fitness centre and a sports lounge with external balcony on the first floor named The Jubilee Bar following the Platinum Jubilee of H.M. Queen Elizabeth II.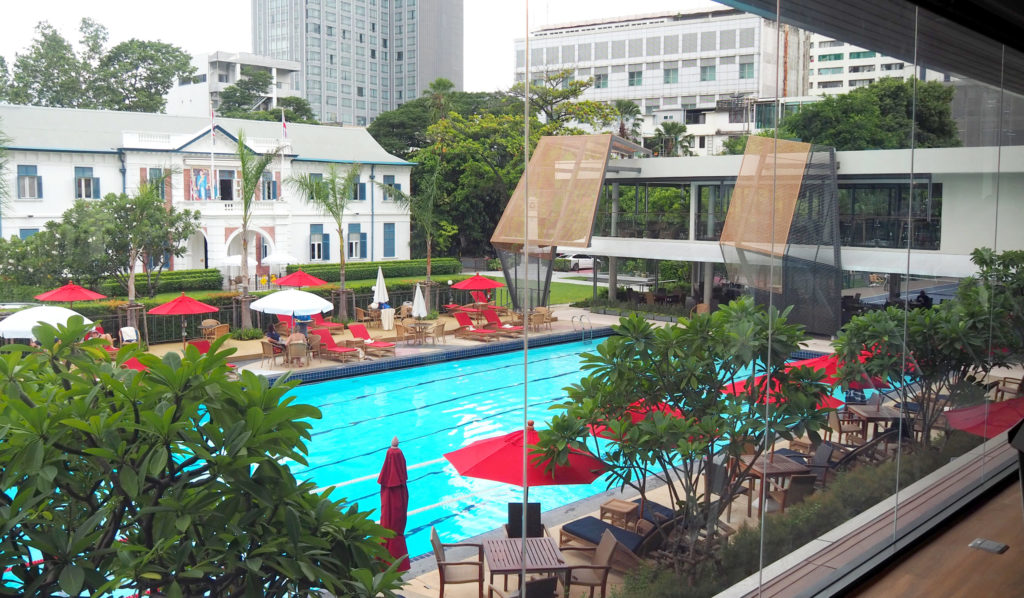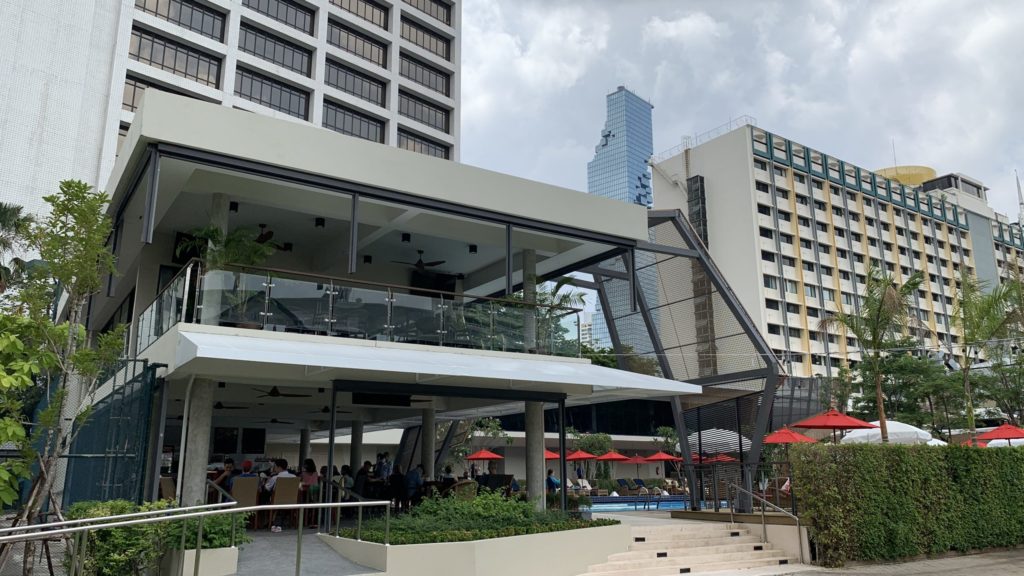 In 2019, the Front Lawn was remodelled with a new Memorial Terrace to accommodate the British War Memorial moved from the old British Embassy and a turtle pond, whilst new lighting was installed to illuminate the whole area.
The British War Memorial, originally commissioned in 1919 and unveiled in 1923, lists the names of 25 men of British descent, who travelled from (the then) Siam to fight in the Great War and never returned. Their biographies are listed in the Club history pages.
In 2021, some work was concluded in upgrading parts of the Clubhouse: the snooker room was refurbished and there has been a major refurbishment of the Veranda restaurant.
Whilst the Club slowly recovers from the Covid-19 pandemic, no future redevelopment has been planned.