The British Club's classic Clubhouse was built in 1910 and the Swimming Pool was state of the art when it was built in 1965. They were added to and refurbished over the years but in 2016 the General Committee judged that it was time to upgrade all facilities to 21st century standards and envisioned developing complementary activities either side of the driveway; a modern, resort-style, family/sports facility around swimming pool with more formal drinking, dining, entertainment, meeting and accommodation facilities in and around the Clubhouse: Modern active lifestyle one side of the driveway; more classical, traditional lifestyle the other.
Priority was given to redeveloping the poolside to attract more family members with children. In 2016, Architects Chapman Taylor won a conceptual design competition to replace all of the old buildings constructed during the 1960s, 70s and 80s and Members approved the first phase named the Silom Wing in January 2017. This opened in October 2018.
The Silom Wing features a children's swimming pool, a shaded playground with trampoline and an outdoor family seating and eating area. It includes the Kid's Stop, an air-conditioned family activity room with soft play area and two international standard glass-backed squash courts with a pleasant viewing area, conveniently located next to the outside bar for post-match refreshments.
At launch the Silom Wing also included an air-conditioned games room and a co-working lounge, but during Phase 2 construction (see below) these rooms are currently used as Fitness Centres 1 & 2 with temporary changing rooms also on the first floor. These spaces will be available for alternate uses once Phase 2 is complete.
Phase 2 of the Poolside Redevelopment was approved at an EGM in January 2020, but construction was postponed due the Covid-19 pandemic. Work eventually commenced in January 2021 and is scheduled for completion in December 2021.
Phase 2 will include new changing rooms, massage rooms, a kitchen, and an informal outdoor 'sala' on the ground floor, with lift access to a large fitness centre and a sports lounge with external balcony on the first floor.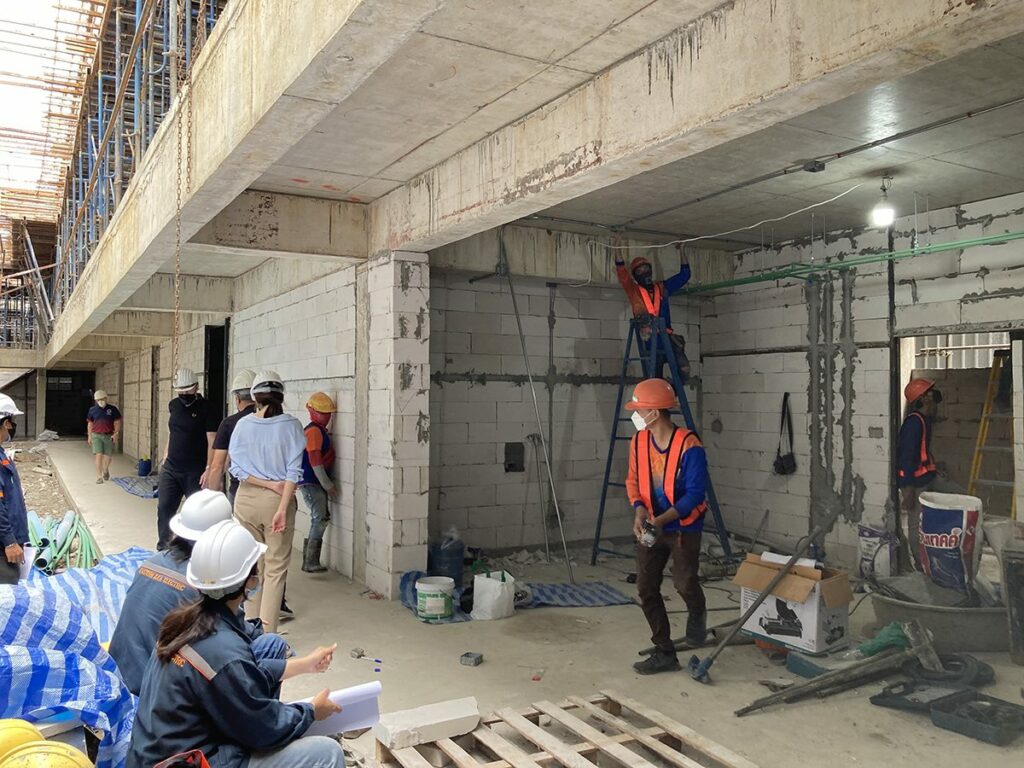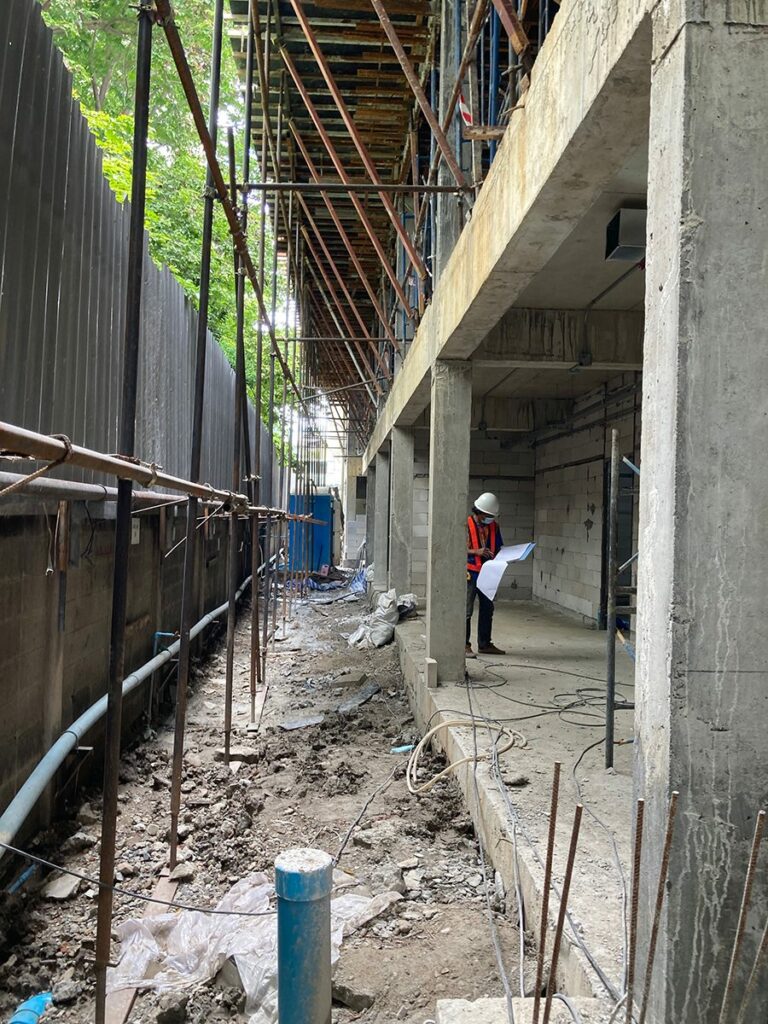 During the last two years the Front Lawn was remodelled with a new Memorial Terrace to accommodate the War Memorial moved from the British Embassy and a turtle pond, whilst new lighting was installed to illuminate the whole area. A new Club entrance was also built in Silom Soi 18, plus a new pool deck, and the tennis courts were refurbished. Within five years the entire front half of the Club property has been upgraded leaving only the 55-year-old swimming pool and driveway and car parks, laid in the 1980s, to be rehabilitated at a later date.
There are many ideas for upgrading and augmenting the facilities in and around the Clubhouse but mostly these must wait while financial resources are replenished. In 2021, however, the snooker room was upgraded and there has been a major refurbishment of Veranda restaurant.