In the beginning … The British, and the Australians, in Bangkok were members of the United Club, a beautiful, palatial mansion on the corner of Si Phraya Road with Chareon Krung Road, fronting onto Phadung Krung Kasem canal. Founded in 1886 it was just a short stroll from the British Legation, itself built in 1876, adjacent to the present Portuguese Embassy. History does not record what the 'dispute' was that led to a serious falling out amongst its members, only that on 24th April 1903 senior British and Australian members of the United Club, who were businessmen, diplomats, and advisors to the Siamese government, formed the most British of entities, "a committee", to establish a British Club in Bangkok, in the style enjoyed by their peers in the British Empire throughout the world.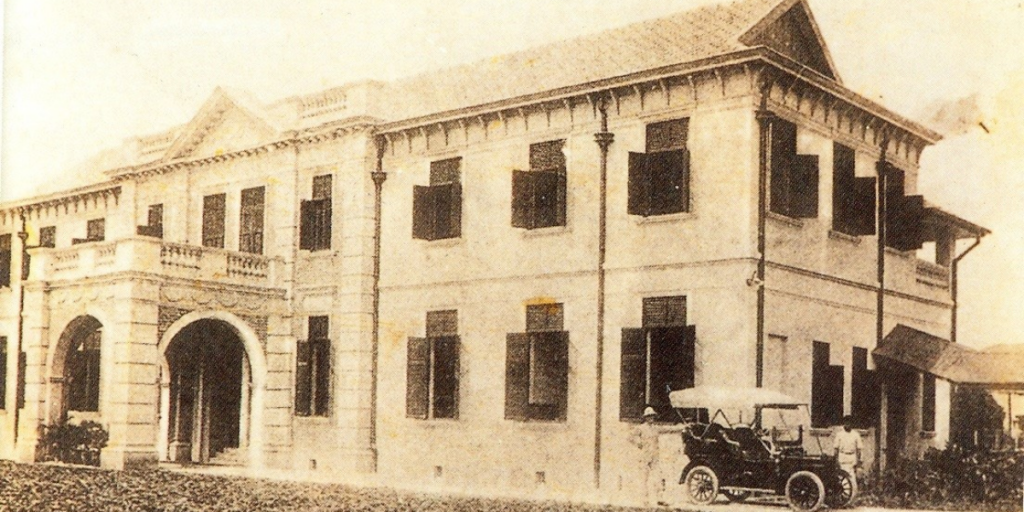 The Key Dates of the Club are:
| | |
| --- | --- |
| 24th April 1903 | The 'founding day' of the British Club Bangkok |
| 6th July 1903 | The opening of the first Clubhouse |
| 23rd April 1910 | The opening of the current Clubhouse |
| 16th January 1914 | Clubhouse land gifted by H.M. King Vajiravudh of Siam |
| 14th January 1919 | The Club acquires the Bangkok Lawn Tennis Club |
| 9th December 1941 | The Imperial Japanese Army occupies the Club |
| 10th September 1946 | The British Club Bangkok re-opens |
| 12th August 1966 | The Club opens its Swimming Pool & first Squash Court |
| 27th October 2018 | The Silom Wing development opens |
| 29th August 2019 | The British War Memorial is rehoused at the Club |
| 5th March 2022 | The Phase 2 Poolside development opens |
Sadly virtually all the 1903 to 1941 records of the British Club Bangkok were lost – recorded as destroyed on 8th December 1941 – when Siam entered World War II.
In the past few years, however, a great deal of research has been undertaken and on 2nd April 2021, the Club published a more complete history in the form of a TIMELINE which is available to view below: The Timeline is updated monthly.